Step into an imaginative summer with IAC School Touring Programmes!
A dynamic series of educational and entertaining programmes for kindergarten, primary and secondary students goes on tour ahead of this year's International Arts Carnival. Open to schools only, these lively shows offer memorable stories that explore social relationships and highlight the importance of communication between families, friends, and different social groups.
The programmes are conducted in
Cantonese
and are open to schools only.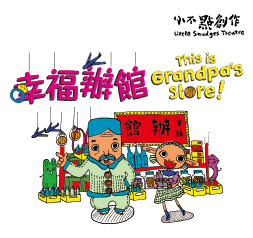 This Is Grandpa's Store!
Little Smudges Theatre
Full
Mini-gourmand Mimi has always wanted to visit her grandpa's "Ah Sui's Store", not because of the history of this old-fashioned snack shop, but because she has heard that it is filled with delicious snacks and candies. Her dream finally comes true during one summer holiday. She makes friends with the snacks, turns the shop into a magical adventure playground, and learns to cherish both her grandfather and his store. When the little girl later discovers the businessman's plan to close down the shop, she sets out to save it. Will she be able to succeed?
Target Audience
Kindergartens and Primary Schools (K.1 - P.3)
Date
Mid-May to Mid-July 2015
Fee
$1,200 per performance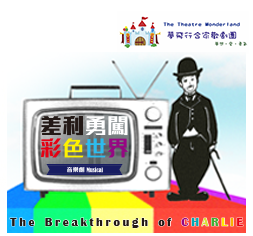 The Breakthrough of Charlie
The Theatre Wonderland
Full
Silent movie master Charlie Chaplin has a big secret only known to a few. His great success in black-and-white films makes him resist colourful reality. This means no bright clothes and no interaction with people living in such a rainbow realm. As technology advances and colour films and TV become the norm, unsociable Charlie increasingly locks himself away. Life is certainly looking grey until, luckily, friends come to the rescue and help him face up to handling the world in all its hues.
Target Audience
Primary Schools (P.3 - P.6)
Date
Mid-May to Mid-July 2015
Fee
$1,200 per performance
Hands of the Mermaid
iStage
Full
When the Little Mermaid falls in love with the handsome Prince, she visits the Sea Witch, who sells her a potion that will give her legs in exchange for her beautiful voice. Alas, the Prince doesn't recognise her and marries someone else. Heartbroken, she dissolves into foam in the sea. Years later, the Marine Kingdom has set up countless rules to prevent similar tragedies, making life miserable for naughty merman prince Toto. One day, Toto encounters a young witch suffering discrimination due to the Little Mermaid's sad story. To change their fate, Toto decides to use the witch's magic to travel back in time!
Target Audience
Primary and Secondary Schools (P.3 – F.2)
Date
Mid-May to Mid-July 2014
Fee
$1,200 per performance
Enquiries
Ms. Ip
(3116 1641 /
info@istage.hk
)

iStage is financially supported by the ADC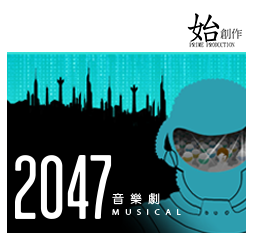 The year is 2047. In this advanced digital age, communication is governed by "Gadget X", an intelligent system created by scientist Dr X to improve people's lives and connection with each other. His son, Ernest, thinks differently and believes technology has driven his mother and father apart and distanced them from him. When "Gadget X" becomes infected by a mysterious computer virus, Ernest heads back in time to prevent this disaster. Befriending his parents as teenagers at school, he discovers the story behind "Gadget X". But can he save the future?
Target Audience
Secondary Schools (F.1 - F.6)
Date
Mid-May to Mid-July 2015
Fee
$1,200 per performance