---
"A top quality piece of family entertainment"
─ whatsonstage.com (UK)
---

ASIA PREMIERE
Rollicking re-imagining of legendary outlaw
Astounding staging brings Sherwood Forest alive
Reluctant to accept pending marriage plans, Lady Marion decides to abandon her comfortable castle for a back-to-nature life in Sherwood Forest, alongside romanticised brigand Robin Hood. Alas, when she meets the bandit, he only turns out to head a dastardly band of cut-throats. Disguising herself as a man, Marion aka Martin sets out to realign the ruffian, courageously fighting injustice and wicked Prince John, and eventually awakening a sense of might and right in Robin and his gang.

In this action-packed adaptation of the classic English folk story, Vesturport theatre group from Iceland teams up with UK playwright David Farr to give an athletic modern twist to the tale of a warm-hearted woodland robber who steals from the rich to give to the poor. Live music by Icelandic singer Salka Sól and her musicians, acrobatics, and elements of romantic comedy add to the enthralling mix. Watch in amazement as the technical wizardry behind the set transforms danger-filled Sherwood Forest instantaneously into a high-security castle. Hold your breath as performers spin, fly, slide, climb and dive with the help of a huge sloping wall, ropes, and an onstage pool to engage in stunning fights.


Premiered to great acclaim by the Royal Shakespeare Company in the UK in 2011, the show has gone on to highly popular tours of Canada and the US. The IAC performances mark its first appearance in Asia. Not to be missed!

Directors
Gísli Örn Gardarsson
Selma Björnsdóttir
---

More
Related Info
Children under the age of 3 will not be admitted
With strobe lighting
Performers have been professionally trained. Audience members are advised not to imitate their acts.
---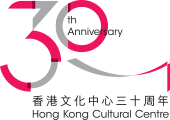 Photo credit: Kevin Parry
"Into Robin Hood's Sherwood Forest" Backstage Tour

Vesturport (Iceland)
A wonderful opportunity to step behind the scenes to uncover the technical design wonders of Sherwood Forest. Enjoy an up-close view of the mechanisms behind the huge sloping wall that enables the actors' spectacular stunts, along with the inner workings of the pond, cave, and more!
6-7.7(Sat –Sun) 11-11:45am (FULL)
Ticket $50
---
Quota per session 60
In English with Cantonese interpretation
Children under the age of 3 will not be admitted
Standard priced ticket for every backstage tour participant regardless of age
Children under the age of 12 must be accompanied by parents or adults
---
"Righteous Outlaws" Parent-child Physical Theatre Workshop

Vesturport (Iceland)
Time for some roaring, crawling, and other fun animal-style exercises. Led by Vesturport's Artistic Director, participants learn about the group's daily training routines and how to stretch mind and body in imaginative new directions.
4.7(Thu) 3-3:45pm, 5-5:45pm (FULL)
Child $100*
Parent $150#
---
Best for ages 6-12 and parents
Quota per workshop 15 Families^
In English with Cantonese interpretation
Please dress casually and wear socks
Children under the age of 6 will not be admitted
5 Jul, 2019 (Fri) 7:30pm

$580, $480, $380, $280, $180*
* Some seats may have a restricted view
---
6 Jul, 2019 (Sat) 2:30pm

$580, $480, $380, $280, $180*
* Some seats may have a restricted view
---
6 Jul, 2019 (Sat) 7:30pm

$580, $480, $380, $280, $180*
* Some seats may have a restricted view
---
7 Jul, 2019 (Sun) 2:30pm

$580, $480, $380, $280, $180*
* Some seats may have a restricted view
---
7 Jul, 2019 (Sun) 7:30pm

$580, $480, $380, $280, $180*
* Some seats may have a restricted view

Theatre

Approx. 2 hours 15 minutes with an intermission of 15 minutes

In English with Chinese surtitles

Best for ages 6 and above, with heroic hearts and courage

With accessible captions in Chinese for the matinee on 7 July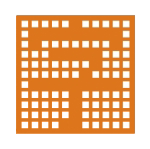 * Applicable to full-time students, senior citizens aged 60 or above, people with disabilities and a minder, and Comprehensive Social Security Assistance recipients
# Applicable to parent-child workshops only
^ 1 parent or adult with 1 child