---
"Wonderful compelling and exciting show"
– musicalsites.nl (The Netherlands)
---

World Premiere of International Version
Life as a sea princess under the waves is not proving captivating enough for a teenage mermaid. But after turning 15, she is finally allowed to rise to the surface to take a look at the world above. There, she saves a handsome prince from drowning following a shipwreck and finds herself in love. Via a nasty witch's potion, she swaps her golden voice for legs and sets out to find her land-based sweetheart. Alas, the witch has plenty more in store to upset this plan...

Following their sell-out show Spot (plus extra performances) in Hong Kong in 2016, Theater Terra returns to the city with another riveting combination of puppetry and live performance. This time, the Dutch theatre group stages an imaginative family musical based on Hans Christian Andersen's classic fairy tale. With engaging puppets and actors, a whimsical set, and original songs, the sparkling production enthralls hearts of all ages. Not to be missed!


---
Related Info
Children under the age of 3 will not be admitted
---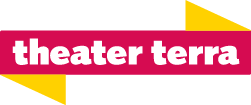 Photo credit: Boy Hazes
"Bulu Bulu Little Mermaid" Parent-child Interactive Workshop

Theater Terra (The Netherlands)
The Little Mermaid artists showcase the magic of deep-sea puppetry. Children learn to produce a short scene using puppets as well as appreciate the beauty and magic of the art form.
1-2.8(Thu - Fri)2-2:45pm, 5-5:45pm (FULL)
Child $100*
Parent $150#
3.8(Sat) 2-2:45pm (FULL)
Child $100*
Parent $150#
4.8(Sun) 2-2:45pm (FULL)
Child $100*
Parent $150#
---
Best for ages 3 and above and parents
Quota per workshop 15 Families^
In English with Cantonese interpretation
Children under the age of 3 will not be admitted
31 Jul,2019 (Wed) 8pm

$280, $220, $140
---
1 Aug,2019 (Thu) 8pm

$280, $220, $140
---
2 Aug,2019 (Fri) 8pm

$280, $220, $140
---
3 Aug,2019 (Sat) 5pm

Tai Po Civic Centre Auditorium

$240, $140
---
3 Aug,2019 (Sat) 8pm

Tai Po Civic Centre Auditorium

$240, $140
---
4 Aug,2019 (Sun) 5pm

Yuen Long Theatre Auditorium

$260, $200*, $140*
* Some seats may have a restricted view

Puppet Musical

Approx. 1 hour without intermission

In English with Chinese surtitles
4+
Best for ages 4 and above
* Applicable to full-time students, senior citizens aged 60 or above, people with disabilities and a minder, and Comprehensive Social Security Assistance recipients
# Applicable to parent-child workshops only
^ 1 parent or adult with 1 child