---
"Music will never be such fun again."
– Fife Today (UK)
---

The most uproarious concert you are ever likely to attend!
It's easy to liven up a boring rehearsal for the dozen zany performers of Empordà's Chamber Orchestra in Catalonia. One moment, Vivaldi, Mozart and Bach take the lead. The next, it's Superman fighting dinosaurs in Jurassic Park, followed by Indiana Jones in an encounter with Mission Impossible's Tom Cruise, as a medley of film theme music becomes the star of the show. Meanwhile, the sorely tried conductor constantly strives to restore harmony as his brilliant but unruly group engages in madcap tussles and high jinks on stage. There's even a chance for some audience members to join in.

In this fun theatrical concert, conductor Jordi Purtí and his twelve versatile string musicians seamlessly deliver skits, dance with their bows, as well as produce a first-class performance. In doing so, they put a delightfully different spin on the world of classical music. The players received a rapturous reception at the 2017 Edinburgh Fringe Festival. A truly notable hit!


---
Related Info
Children under the age of 3 will not be admitted
Best Director Award, Feten-Gijon 2018
The European Performing Arts Fair for Children
---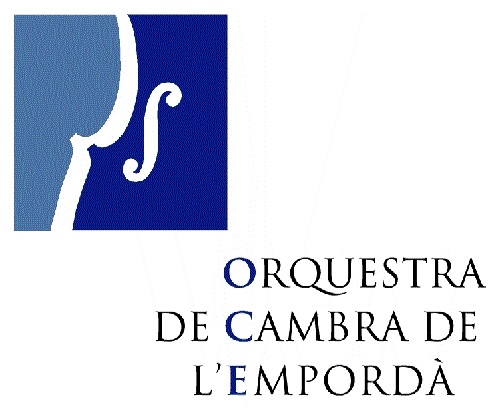 "Concerto Umore" Outreach Performance

Orquestra de Cambra de l'Empordà(Spain)
Enjoy an informal encounter with classical music as Catalonia's twelve string players and conductor Jordi Purtí go out and about in the auditorium.

Amoy Plaza Phase II 1/F Atrium
9.8(Fri)3pm
Free Admission

Lei Tung Avenue Central Piazza
10.8(Sat)3pm
Free Admission

Hong Kong Cultural Centre Foyer
11.8(Sun)1pm
Free Admission
---
Venue sponsored by:


9 Aug,2019 (Fri) 8pm

Tuen Mun Town Hall Auditorium

$260, $200, $140*
* Some seats may have a restricted view
---
10 Aug,2019 (Sat) 8pm

Kwai Tsing Theatre Auditorium

$280, $220*, $140*
* Some seats may have a restricted view
---
11 Aug,2019 (Sun) 5pm

Kwai Tsing Theatre Auditorium

$280, $220*, $140*
* Some seats may have a restricted view

Music

Approx. 1 hour 15 minutes without intermission
3+
Best for ages 3 and above